QUIET REVOLUTION – EDITORIAL FEATURE – CHRIS NELSON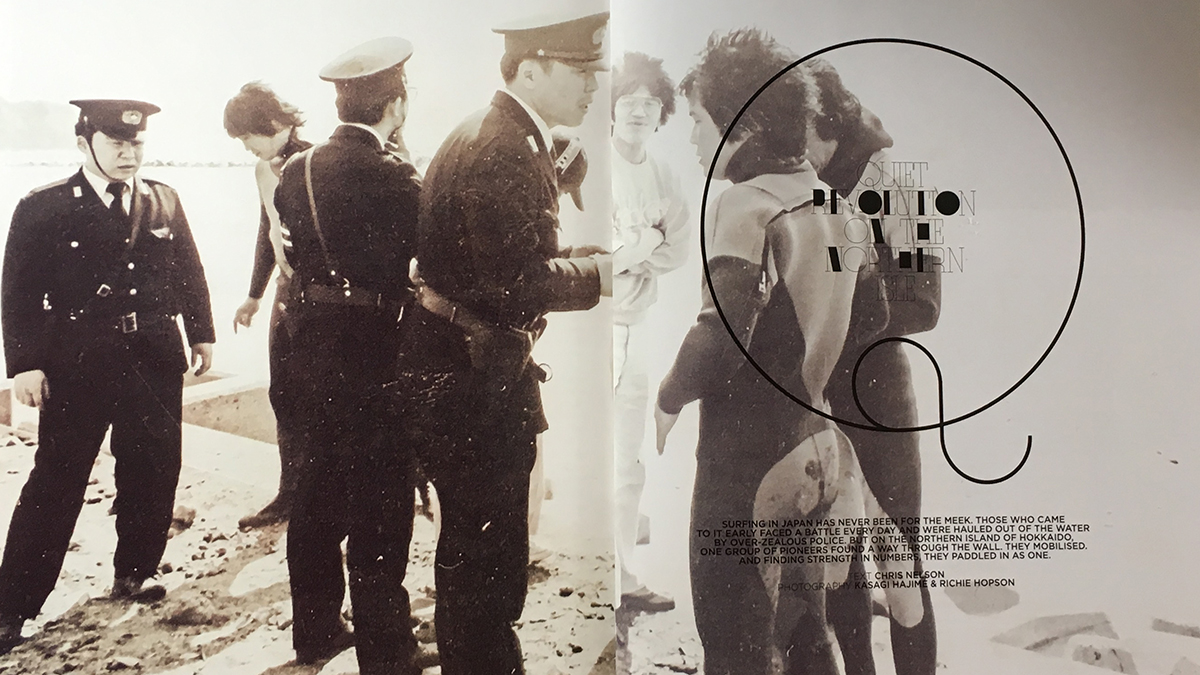 THE IDEA
Chris Nelson took a deep dive into the previously unheralded and unknown surf culture of Hokkaido, Japan.
THE RESULT
Written by Chris Nelson, the article was a 9 page feature Huck Magazine's Counter Culture Issue. hotography by Richie Hopson.
THE APPROACH
Chris was commissioned by leading lifestyle publication Huck to write a feature for their Counter Culture Issue. Travelling to Hokkaido in Japan, Chris drew on contacts and friends to find and spend time with the very first local surfers, hearing tales of how these pioneers first took to the icy waters. Facing hostility from the police and, in order to increase numbers, they recruited new surfers from the local motorcycle gangs. Chris took time to establish contact and build trust, tapping into local knowledge and sourcing incredible archive imagery. The resulting 9 page feature in Huck Magazine weaves together interviews and anecdotes as well as personal insights bringing to life the previously untold story of this unique scene.
Every time Noboru and his crew would come across a motorbike gang they would corner the boss and sell the stoke of surfing to them with an evangelical zeal that would shame a New York ad agency. "It was a bit scary, having to talk to these gang bosses," says Noboru. "Not all the bikers could swim, but one of them tried surfing and said to all the others, 'Surfing's cool!' so then others tried it, you know. Until that time there was nothing to do around the costal towns like Muroran or Tomakomai, and people didn't like bikers, but bikers started surfing, surfing is better really, so you could say we were a movement for good."