COLD WATER SOULS – BOOK – CHIS NELSON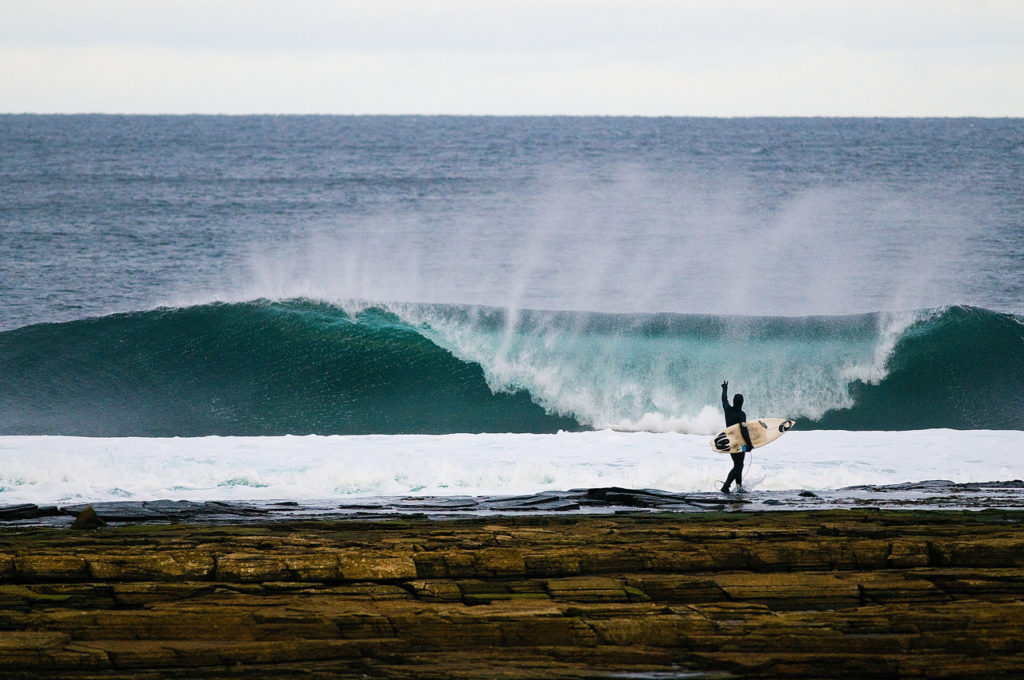 THE IDEA
Chris Nelson conceived the idea to write a book unearthing the tales of cold water surfing's pioneers.
THE RESULT
Cold Water Souls: In Search of Surfing's Cold Water Pioneers written by Chris Nelson – a ground breaking 280pg full colour, critically acclaimed non-fiction book. Published by Footprint Handbooks.
The book explores the frigid line ups of Nova Scotia, Hokkaido, Scotland, Alaska, Iceland and beyond, bringing to life the tales of the surfers that call these places 'home'.
Picture edited by Demi Taylor featuring images from the cream of international surf photographers.
Critically acclaimed, 280 pg full colour book
THE APPROACH
Chris Nelson grew up surfing the frigid reefs of England's northeast coast, where winter water temperatures regularly dip below 5 degrees.
Cold Water Souls is a book of our times. It is an anthropological study of the world's most inhospitable line ups – North East England, Scotland, Nova Scotia, Vancouver Island, USA, Alaska, Hokkaido, Iceland and beyond – and the surfers that call these waves 'home'.
Chris's international reputation as a respected surf and travel writer allowed access to communities whose stories had been previously untold. He travelled to inhospitable shores glazed in ice and beaches hidden beneath snowdrifts. He broke bread with biker gangs in Japan and talked story with nuclear engineers in Scotland, unearthing tales of communities across the globe whose surf culture runs counter to popular wisdom. Blending travel tales, history, and cultural references with never before heard tales of cold water surfing's pioneers and photography from the world's leading lensmen, Cold Water Souls is a critically acclaimed story of surfing's final frontiers as told through its waveriding community.
THE REVIEWS – COLD WATER SOULS
"I've been captivated by (Chris Nelson's) untold stories of weathered pioneers. A unique mix of historical and contemporary non-fiction, I recommend this book to anybody looking for peelers on roads less travelled" Cyrus Sutton, Korduroy TV
"The best surfing book to ever come out of the UK, it easily stands shoulder to shoulder with the best pieces of surfing literature on a global level." Wavelength
"If you want to be regaled with inspirational tales of those on the vanguard of surfing's latest evolution, start reading." SBC SURF Pick of the Literature
"A genuine masterpiece of surf publishing that will whet your appetite for something different." Drift
"Nelson has produced a beautiful read…grab a copy of Cold Water Souls. This book is too plain cool." ESM
"Chris Nelson's excellent book Cold Water Souls, (is) an exploration of the way the sport of surfing has spread from its warm-water genesis points to more frigid corners of the world." The Scotsman
"A book of frozen treasures… championing the maverick spirits and unexpected beauty of these harsh environments." Cooler Magazine