Demi Taylor in conversation with Matt Warshaw, the world's most knowledgable surf historian for Wavelength Magazine.  We talk bloody knees, Shane Dorian's testicles, debunking myths and the importance of preserving surfing's stories with surf culture's apex gate keeper and founder of Encyclopedia of Surfing.
Why do you think surfers have such a keen interest in the culture, the history?
They don't. Not at first, anyway. A surfer sees a website called "The Encyclopedia of Surfing" or "The History of Surfing," and in their mind they hear "Eat your vegetables!" But I know how to make surf history move and shake, and I can often jack the past into the the present, and people who think they have no interest in surf history will actually end up digging it.
History may have been dull in school, but that's not history's fault. That's bad writing and bored teachers. History done well is full of dirt and wisdom and humour. Especially when it connects to something you love, like surfing.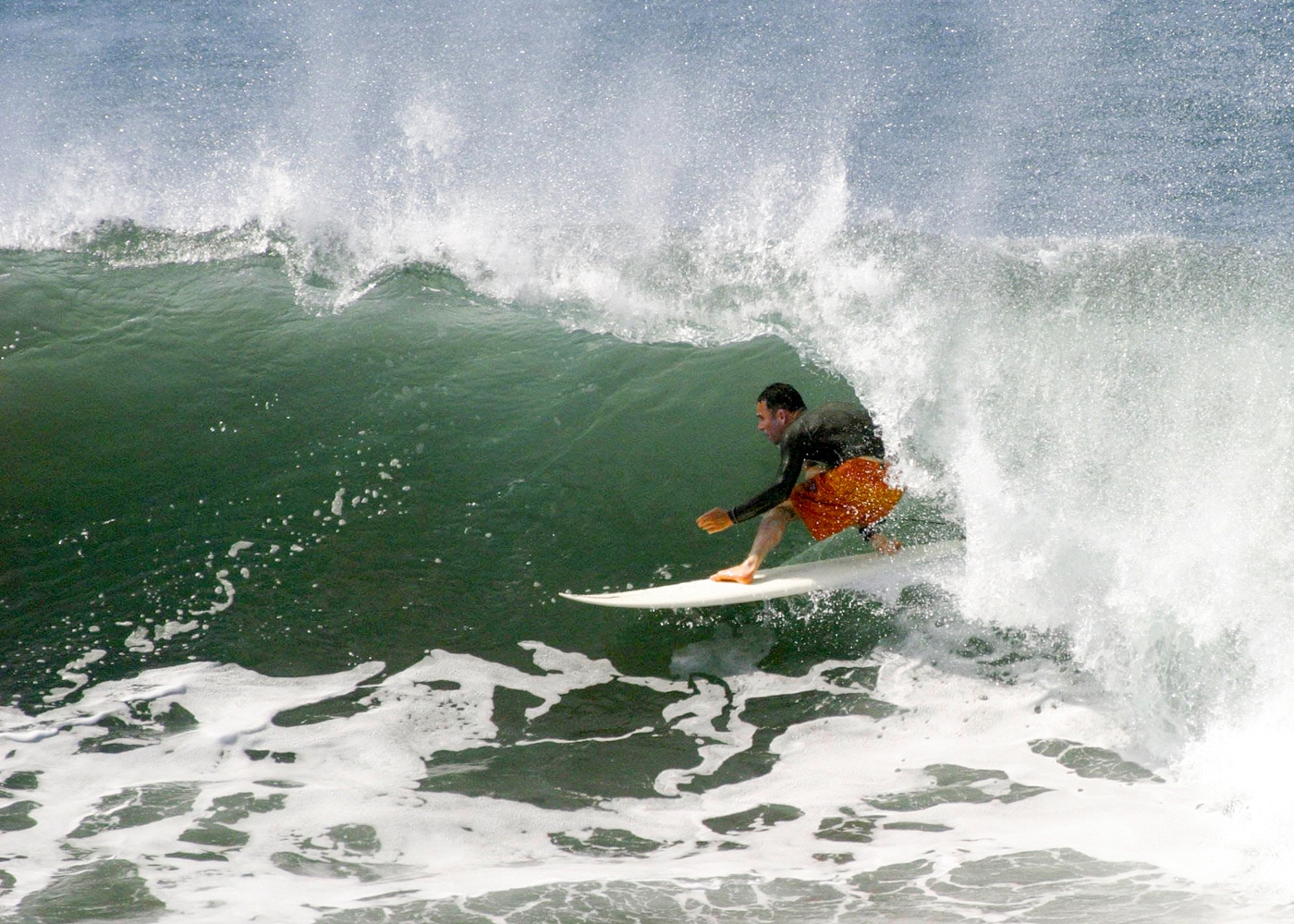 Matt Warshaw El Salvador, 2004. Photo: Jeff Divine
Why is it important to preserve and document it?
Preserve it, or it will vanish. I have surf magazines here in my office that went out of print 50 years ago. A few other people have the same mags, but I'm the only who databased it all, which makes it accessible.
Day to day, you don't need it. But at some point, you're gonna want to know who got runner-up in the 1965 World Championships, or how the foam blank was invented, or the exact path Duke took during his mile-long ride at Waikiki. Most of what I log isn't in Wikipedia, and if that information slipped far enough out of sight, it would be gone, forever. And information collected, preserved, organised—that's us, that's surf culture, that's who we are, these are the things that make us different from golfers or tennis players or cyclists… Continues…
To continue reading on Wavelength hit the LINK
This article first appeared on the London Surf / Film Festival